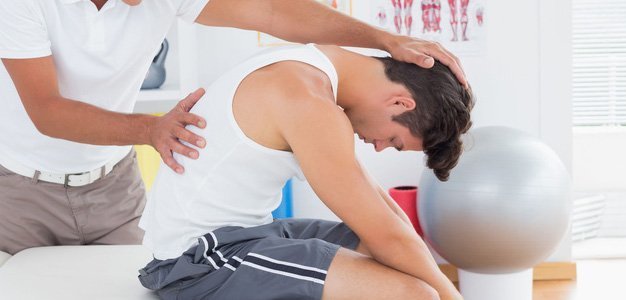 Oswego, IL — Dr. Lindsey Wienckowski and Dr. Brandon Polaskey of Impact Sports Rehab and Chiropractic are joining chiropractors nationwide during National Chiropractic Health Month (NCHM) this October to share back injury prevention and strengthening tips as well as information on the value of a drug-free approach to low back pain treatment.
NCHM raises awareness of the benefits of chiropractic care and its natural, whole-person, and patient-centered approach to health and wellness. This year's theme, "Back to Basics" emphasizes simple yet significant strategies for maintaining spinal health throughout a lifetime, as well as the growing body of evidence supporting drug-free approaches to low back pain treatment.
Back pain remains one of the most prevalent and disabling conditions worldwide. It is one of the most common reasons that patients visit their doctors, and one of the most common conditions for which doctors prescribe opioid pain medications. "We want people to know that there are other approaches to back pain treatment, such as chiropractic care, that do not involve drugs. It is our goal to help patients out of pain, and back to what they want to be doing as quickly, safely, and effectively as possible", stated Dr. Lindsey Wienckowski.
Statistics show that every day more than 1,000 people are treated in the ER for misusing prescription opioid pain medications, and deaths involving the drugs have quadrupled since 1999.
In the wake of the opioid epidemic, many respected health care organizations are recognizing the value of a conservative, non-drug approach to pain. Low back pain treatment guidelines updated this year by the American College of Physicians now encourage the use of conservative therapies, such as spinal manipulation, acupuncture, and exercise for low back pain before the use of drug therapies and surgery.
Chiropractors focus on disorders of the musculoskeletal system, and the effects of these disorders on general health and function. Chiropractic services are used most often to treat conditions such as back pain, neck pain, pain in the joints of the arms or legs, and headaches. Widely known for their expertise in spinal manipulation, chiropractors practice a hands-on, drug-free approach to health care that includes patient examination, diagnosis and treatment. In addition, their training encompasses therapeutic and rehabilitative exercises and nutritional, dietary and lifestyle counseling.
To learn more about NCHM and back pain, visit www.acatoday.org/NCHM.