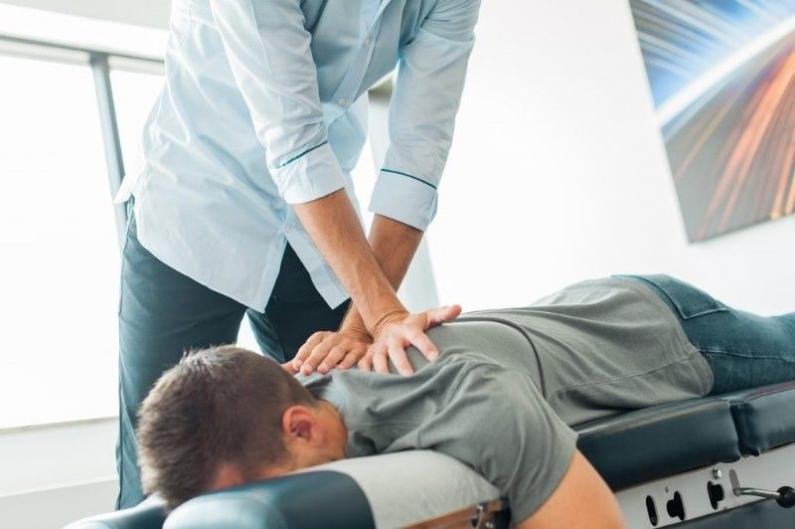 There are some common myths out there about chiropractors, so we want to address those and show how we are different. At our office you are treated as an individual and receive one-on-one time with the doctor for the entirety of your appointment.
1. Chiropractors aren't real doctors
We are Chiropractic Physicians in Illinois. We are required to have a 4 year undergraduate degree, and we then obtained a doctorate in 3.5 years. The Illinois Medical Practice Act of 1987 states Chiropractic Physicians are licensed to treat human ailments without the use of drugs or surgery.
2. If you come in once you have to come back forever
NO! Some chiropractic offices might lead you to believe this, No! Our goal at Impact Sports Rehab and Chiropractic is to get you out of pain, return you to function, and then teach you how to stay healthy. We want to get you back to doing what you love as quickly as possible. We pride ourselves in getting you better quickly or referring you to the specialist you need.
3. We only crack backs
We do perform adjustments, but that is only one of the treatments we provide. We also perform manual therapy such as instrument assisted soft tissue (commonly known as graston), cupping, and hands on manual therapy. Our goal is to teach our patients functional rehabilitation exercises so that our patients can become an active part of their care. Functional Rehabilitation consists of a variety of corrective and performance exercises with the goal of improving your movement and function in everyday living. Exercises are custom-tailored based upon the findings of your movement screen. We use kinesiology taping, and also perform baseline concussion testing. Dr. Lindsey provides acupuncture and dry needling as well!
Check out some of our favorite exercises on our Facebook page: https://www.facebook.com/impactsportschiro/
4. Chiropractors only can help your back
In addition to helping your back we are able to effectively treat any area of your body for musculoskeletal complaints. Some common conditions are
Back and Neck Pain

Knee Pain

Shoulder/arm pain

Sprains and Strains

Ankle/foot problems

Carpal tunnel syndrome, hand/wrist problems

Hip Pain

Rehabilitation after a serious injury

Jaw pain/TMJ disorder
5. Everybody gets the same treatment
Each patient receives their own individualized treatment plan based on the findings from the exam, and how they respond. We use current research, patients goals, and our experience with patients to use our tools to get them better quickly. Our goal is to work together with the patient to not only recover, but return them to their sport or activity in a better condition than they came to us in.
6. We don't believe in modern medicine
In our office we use all of our options to benefit our patients. We love that we can use a conservative approach to improve many of our patients symptoms, but for those that do not respond well we have a plethora of providers that we refer to. We have neurologists, orthopedists, podiatrists, primary care providers, and internal medicine providers that we refer to regularly. By doing this we are able to collaborate with other providers to get the patients better.